Our Newest Parents & Our Current Litter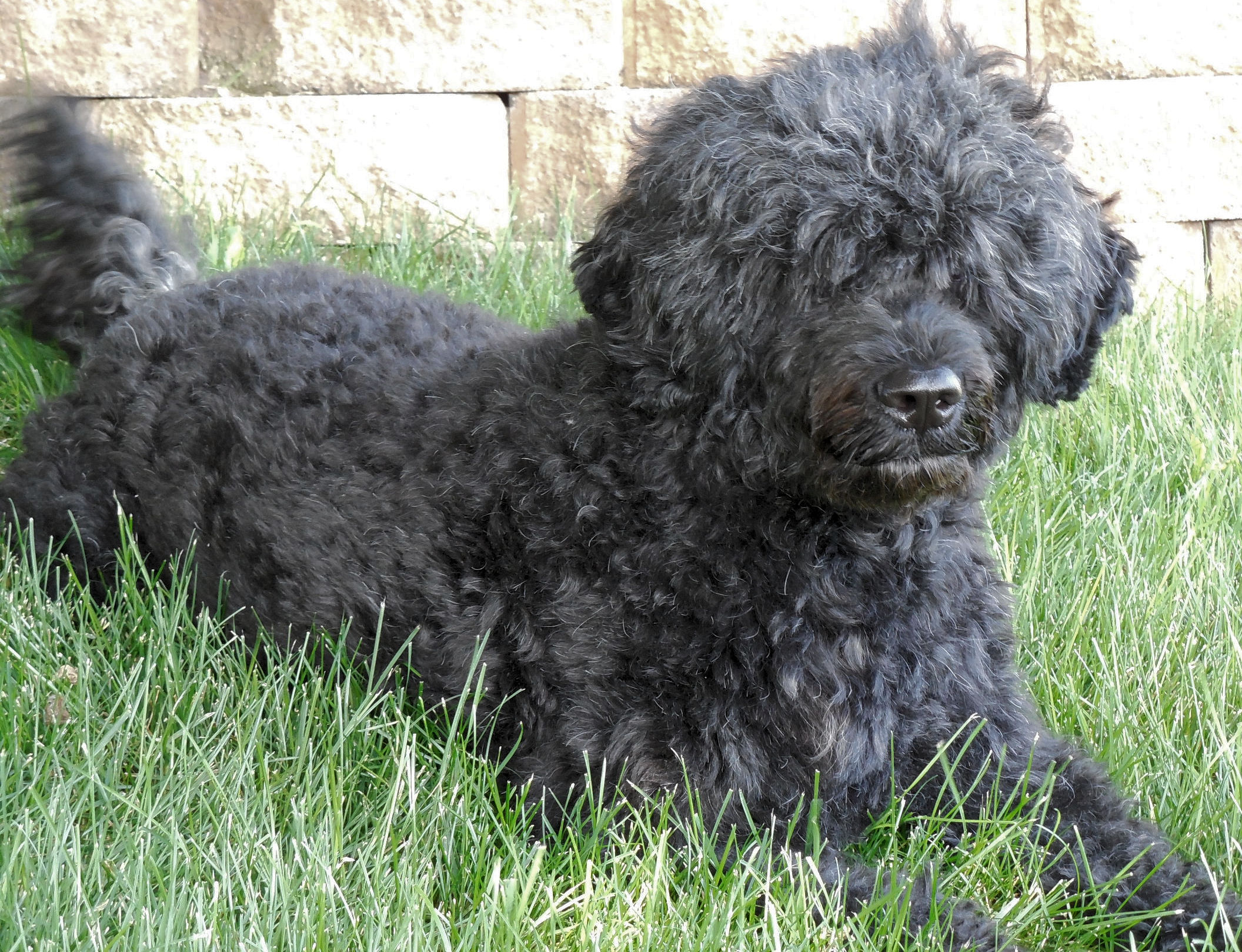 +
Cara, resting up before delivery
Arrived on July 16, 2014...
Mom is Cara, "Beacon Hill Baccarat"
Sire is Rocco,"Beacon Hill Borracho"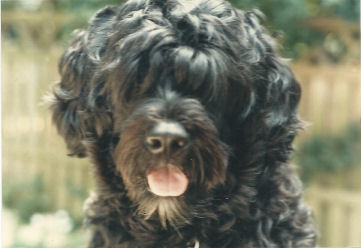 +
Rocco, posing for the camera
Cara is a very pretty curly black girl who welcomes each day with happy tail wags and affectionate kisses. But when it comes to working, she is all business. Cara is eager to please and a pleasure to train. This is her first litter.
Rocco is a black wavy male from our original breeding stock. One of the early breed champions, he was an awesome swimmer and athlete. He passes his gentle nature and strong work ethic on to his offspring.
Our Cara- Rocco puppies are ready for new adventures with their families.
We have had lots of fun with this playful, confident litter .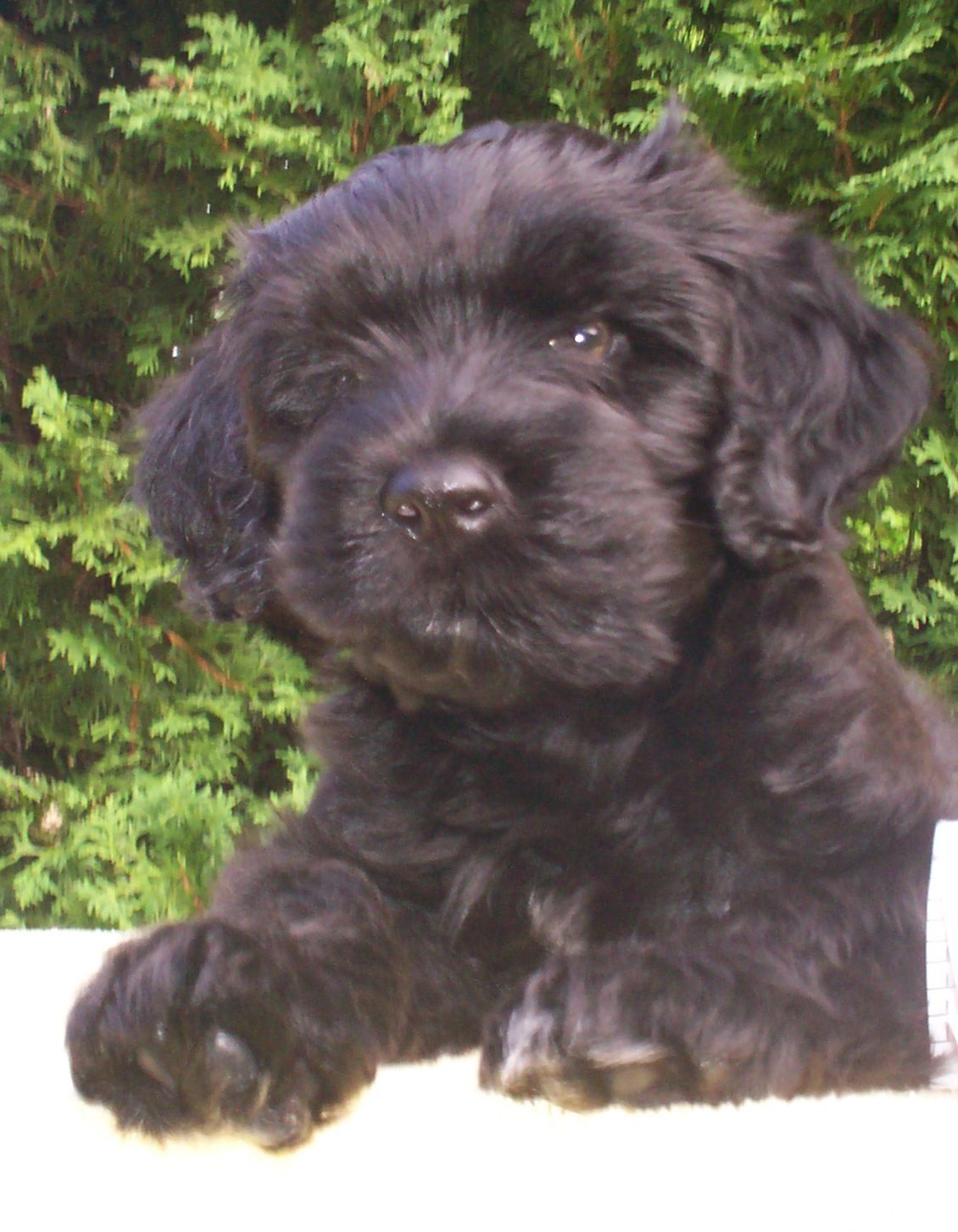 8 week old wavy black male.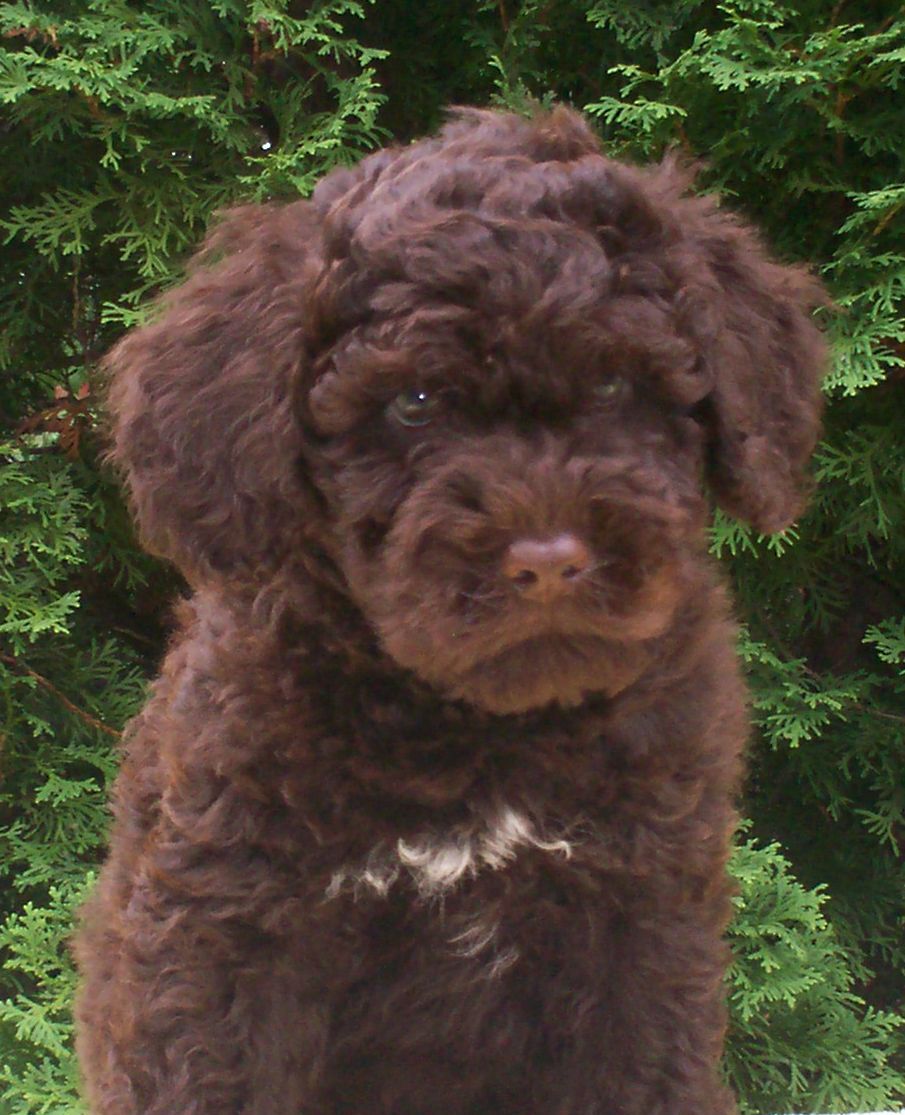 8 week old curly brown male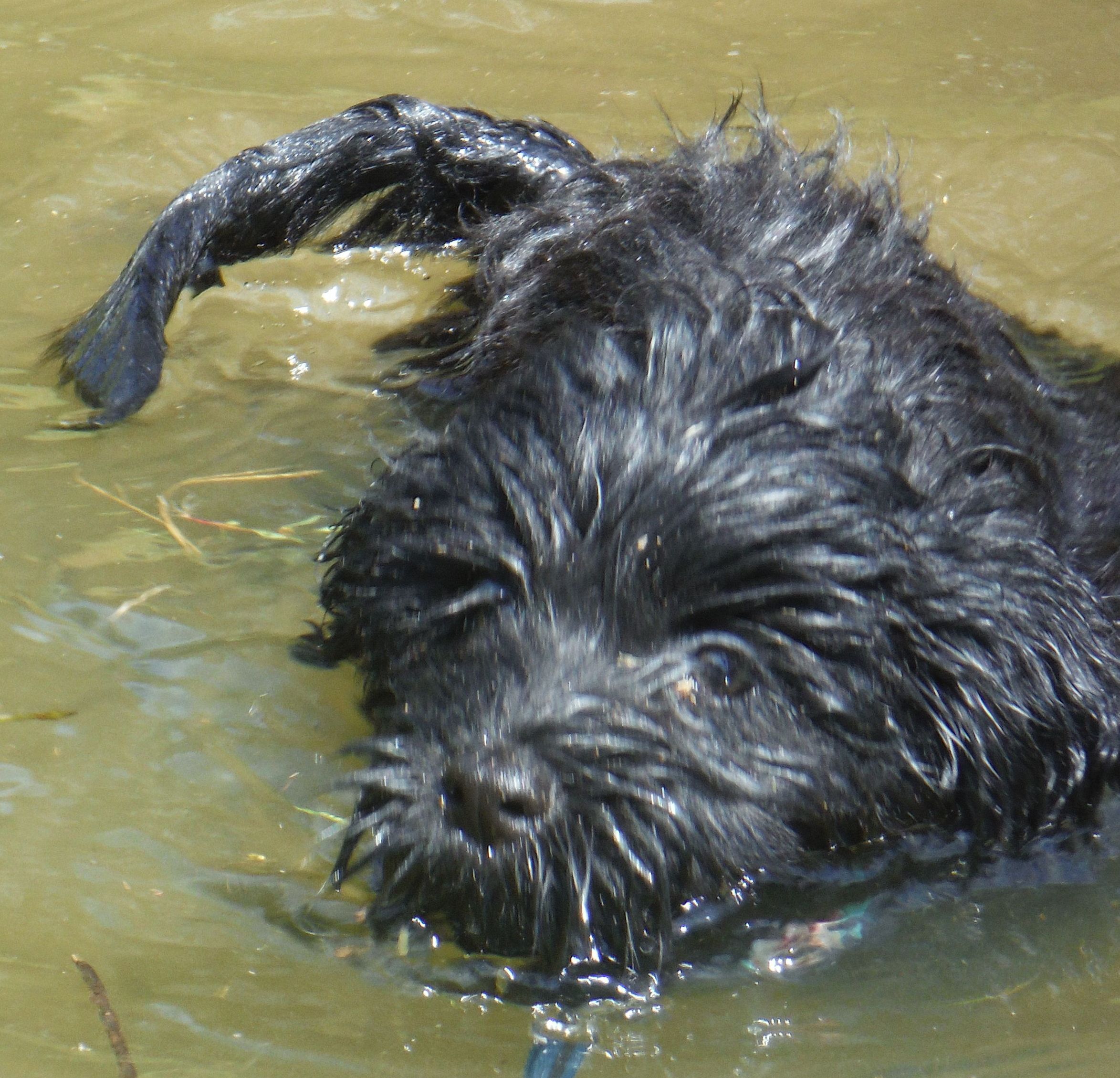 9 week old wavy girl taking her first swim
We are now taking reservations for our next litter
. Mom - to- be is Nirena ... "Beacon Hill Sea Gamboler"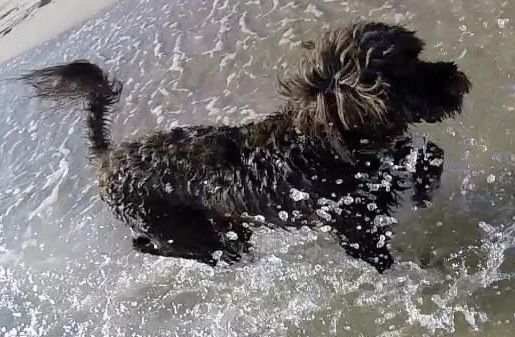 Nirena is a brown wavy girl with an athlete's body. She has a real zest for life and always makes us laugh. We plan to breed her to another of our older males later in 2014.